Back to School: Learning how to improve my riding with the California Superbike School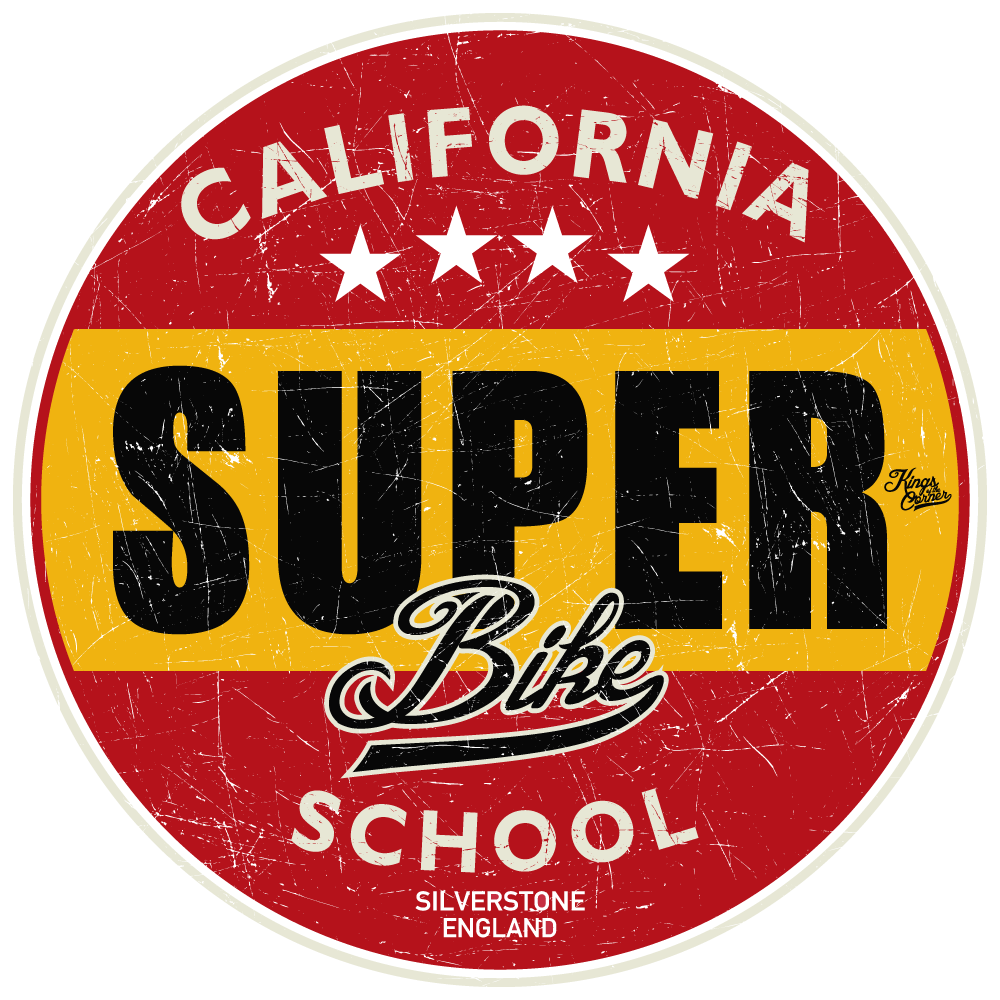 A few years ago I made the decision that I wanted to improve my riding , so I looked for motorcycle training options available in the UK. After a bit of searching, asking questions and speaking to other bikers, I decided to book a day at Silverstone with the California Superbike School. Now, I have a track record of making really bad decisions. I am pleased to say that this decision, is possibly one of my best.
The California Superbike School was founded back in the eighties by Keith Code. The school teaches riders using methods developed by Keith over the years. These methods are structured to help a rider develop their skills and technique across four levels. The important thing to remember is that these are school days, you are there to learn. All egos need to be left at home, this is not a track day. Another important note is that everyone starts at level one. If Valentino Rossi or Marc Marquez booked a day at the school, they start at level one.
Level One: Silverstone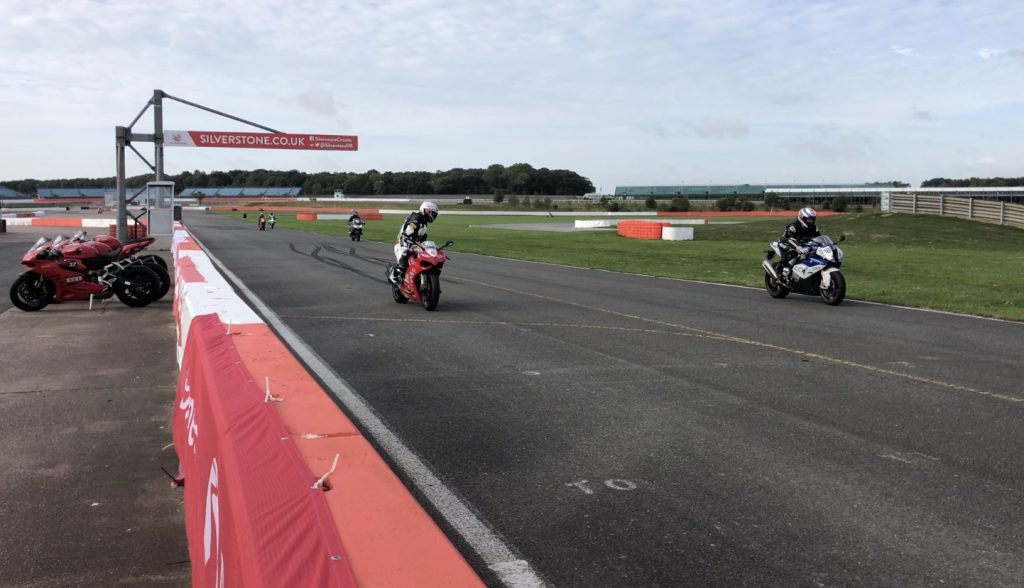 I booked level one and started my journey with the California Superbike School at Silverstone, on the Stowe circuit. During the day there are five sessions, each consisting of a classroom briefing, a track session and a debrief with your coach afterwards. The classroom briefings are about the drills that you are about to go on to track and practice. On completion of the classroom session, your coach introduces themselves to you in the pit lane. Then its onto the track to practice the drills. At the end of the track session, back in the pits you meet up with your coach for a debrief on how you performed.
Level one addresses the common errors that most riders make on a motorcycle. It covers areas such as throttle control and how it affects the stability of the bike. How the rider steers the bike, making sure the rider has the correct line for corner entry and exit. How the rider inputs into the motorcycle affect its stability in corners. For me, the most important part of level one was the two-step, this is all about vision and establishing turn points and apexes.
During the day it dawned on me, whilst I previously thought I knew what I was doing, I actually did not. Approaching a corner was now no longer a daunting experience, I knew what I was doing and could approach a corner with confidence. At the end of the day I was buzzing, I had learnt a huge amount and I could notice and feel the difference in my riding. This left me wanted more, I could not wait to book level two.
Level Two: Brands Hatch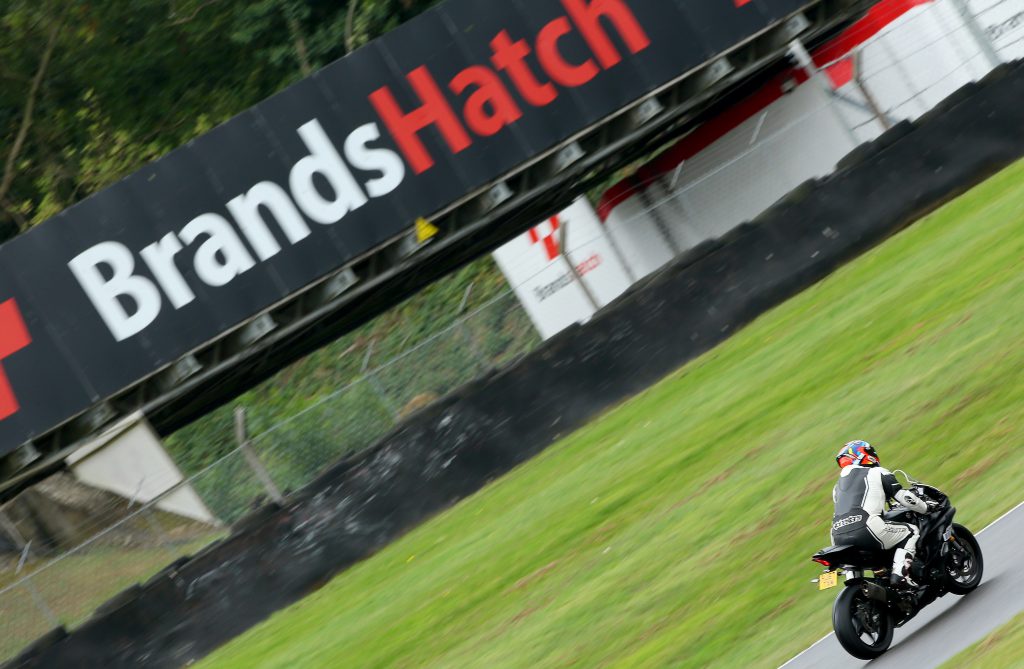 Still buzzing from level one, I decided to book level two. The next available date when I was free to attend was at Brands Hatch a few months later. With level one still fresh in my mind, I was eager to get started with level two. So, in early October, I packed up the bike in the van and set off for Brands Hatch. The day started a little damp, no surprise for October in the UK. However, the beauty about the skills that you learn at the California Superbike School is that it does not matter if its wet or dry. Level two sets out to recap the skills learnt in level one and introduce more visual skills.
The visual skills focus on increasing your peripheral vision and how to avoid target fixation. Extending your vision helps to find reference points on track. These reference points are then used as braking markers, turn in, apex and exit points. Another drill, that encourages you to explore different lines into corners and other areas of the track is change lines. This helps to you understand how much room you have on track and the confidence to use different lines, should you need to at some point.
Next is the three step, an evolution of the two step from level one. This extends the two step and introduces looking for the exit of the corner. Combining the turn in, apex and exit to make up the three step. Another visual drill is wide view, this allows you to maintain your peripheral vision throughout the turn. One of the last drills I learnt that day was the pickup drill. Learning to pick the bike up sooner out of turns. This allows you to get on the gas sooner and generate more drive out of the corner. Level two was a pretty tough day, the coaches ask you to say within 80% of your comfort zone. However, the concentration and effort that you put in makes for a very tiring day. Again, I felt I had learnt a lot, not quite as much as level one, but I was buzzing again and already looking at when I could do level three.
Level Three: Donington Park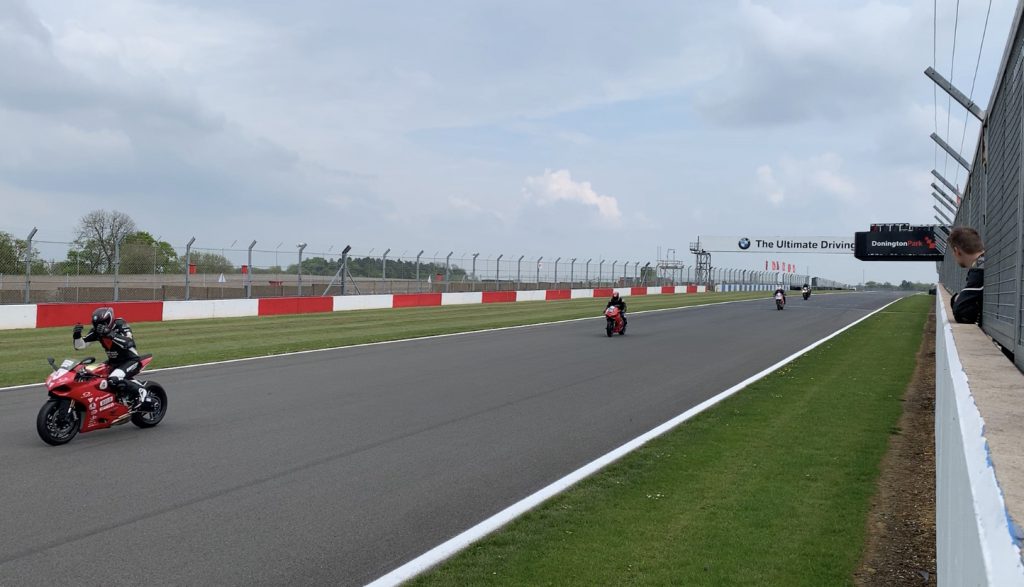 After completing level two, I was keen to book my level three school. The previous levels had helped me to improve my riding no end and I was keen to progress some more. Unfortunately, time and money were against me. I needed to wait several months until I could afford to do my level three. Once I had squirreled enough money away, I booked my level three in early May of the following year, this time at Donington Park.
It was a warm sunny day, unlike my level two course at Brands Hatch. Level three focuses on stability and body positioning on the bike. One of the biggest improvements I made at this stage was after learning the hook turn. This allows you to tighten a turn, should you need to, by moving your body weight on the bike. Another drill that has made a massive difference to my riding is knee-to-knee. This drill ensures that when you transition from one side of the bike to the other you are always connected (anchored) to the bike.
I think that level three was the biggest and most important level for me. The skills I learnt on level three have given me the ability to now steer the bike better. By using body to put the bike where I want it to be, after all, the ride is 90% of the balance of a motorcycle. As with level two, I was pretty shattered at the end of the day. But like to previous two levels, I felt that I had learnt some new skills and my riding had improved. Excited with my new found knowledge and skills I was keen to get level four booked as soon as possible.
Level Four: Donington Park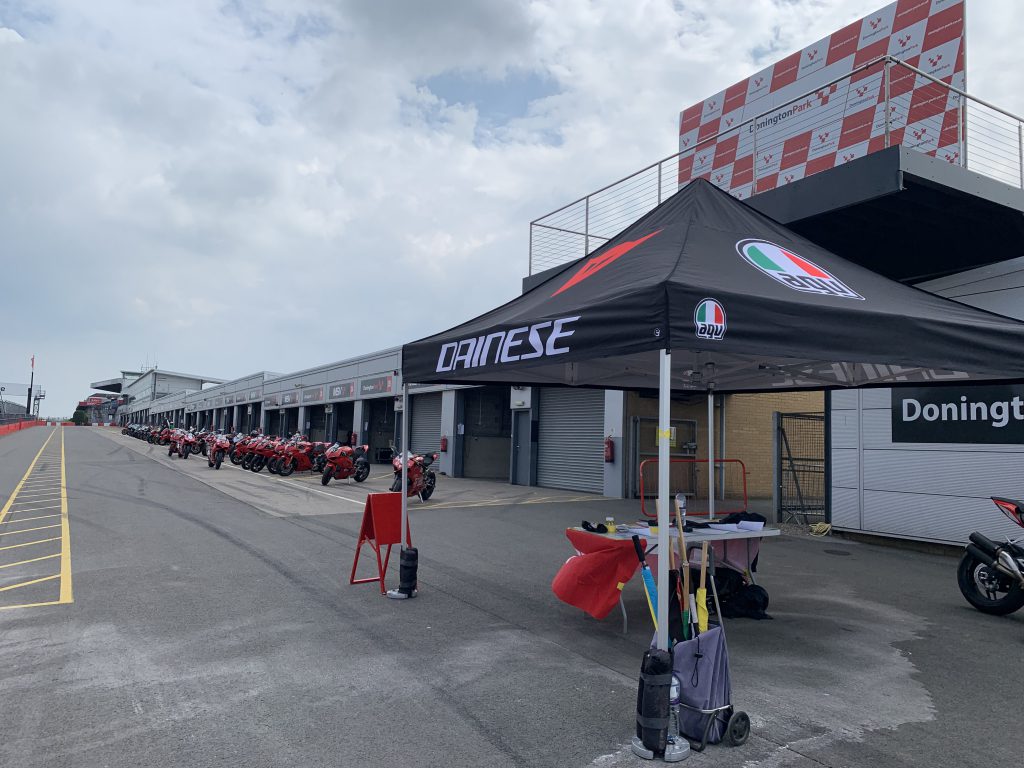 I was now well and truly on the California Superbike School journey. Having completed level three at Donington Park, which is an awesome circuit, I was lucky enough to be able to go back there for level four. Level four is slightly different to the previous three levels in that it is tailored to meet each riders needs. Levels one to three cover fifteen different riding skills. These skills, combined with over 200 methods that are within the California Superbike School coaching manual are then used to work on the areas where a rider feels they need to focus on.
Leading up to the day I was a little unsure of which specific area I needed to address. On the day I spoke with my coach and it was decided that during the first session, they would assess my riding and make some recommendations. After the first session my coach observed that I wasn't using my vision enough, so that was the first thing that needed some work.
Vision is so important when riding a motorcycle, being able to use your vision to find your reference points and hit your markers makes corner entry, apex and exit so much easier. I think that it was former World Superbike Champion Colin Edwards who described it as 'joining the dots'. I worked on my vision for the next couple of sessions with my coach and gradually improved making me much more aware and confident in my positioning on track.
Another area that I was lacking was drive out of corners. My coach identified that I could improve in this area. I needed to be picking the bike up earlier out of corners to enable me to drive the bike sooner. This, if you remember, was a drill in one of the previous levels. I worked on that in the next session and actually got to grips with it quite quickly.
The final session of the day was focused on bringing what I've worked on throughout the day together and maintaining a consistency throughout the whole session. This was a challenge and makes you concentrate which is tiring in its own right. It soon makes you respect those racers who manage to maintain consistent lap times, lap after lap. The level of fitness and concentration required, with the obvious talent they have is on another level. So that is it, level four completed!
Summary
It has taken me a few years to complete all four levels of the California Superbike School. Why so long? Well, lets face it, the school days are not cheap. If you ride your own bike on the day, it costs approximately £380. The school also offers hire bikes in the form of Ducati's. You can choose either a Panigale V4, Panigale V2 or a Supersport. These rather special machines can all be hired at an additional cost.
Is it worth it? Quite simply, yes! Developing your skills to allow you to ride your pride and joy with more confidence and enjoyment is priceless. Most people will think its a lot of money, and it is. However, if you think about it in terms of what we all spend on our motorcycles, its not that much. We think nothing changing the exhaust and tuning the engine. Fitting some exotic carbon components or some other trick items. But we rarely consider investing in ourselves. For me, this has been one of the most important investments I have made since I started riding.
Unfortunately in late 2019 the previous management company that ran the school entered liquidation. Things have now changed, the California Superbike School UK has a new management company, Global Motorcycle Events Ltd. They have managed to retain the main nucleus of staff and coaches, all of whom make the school what it is, a fantastic place to learn how ride your motorcycle, better.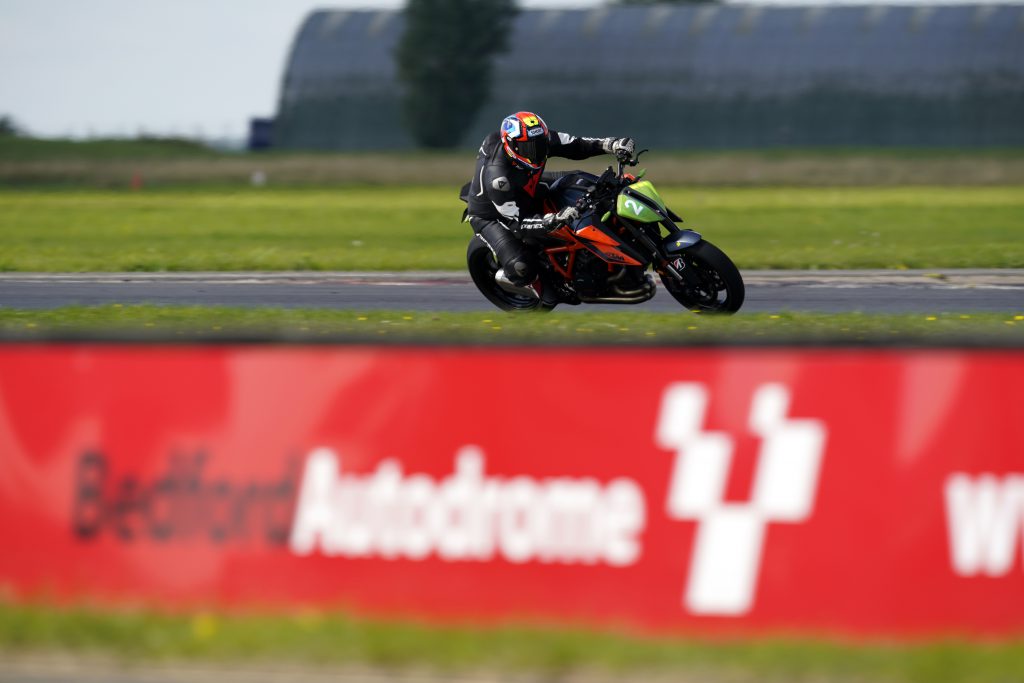 I have recently returned to the California Superbike School under its new management team and revisited level four, this time at Bedford Autodrome in September this year. I am pleased to say that the school is back, and it is as good, if not better than before. If you are looking to improve your motorcycle riding, then I urge you consider investing in a day at the California Superbike School.
Finally
The school has taught me a lot about my riding and helped me to improve my ability to understand the dynamics of riding. I would like to say a huge thank you to Jane, Gary, Martin, Mark, Dennis, Mike, Izzy, Smithy, Dan, Ben, Chris and all the team at the California Superbike School for their help, and patience, in assisting me to become a better rider 😊